Behavioral Health and Intellectual/Developmental Disability (BHIDD) Program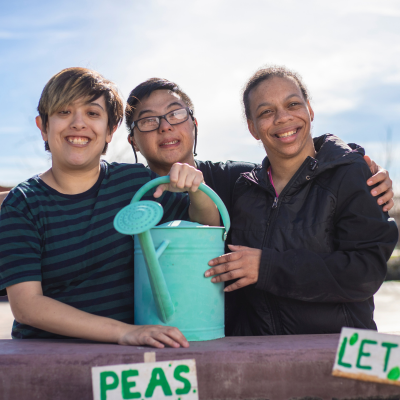 Behavioral Health and Intellectual/Developmental Disability (BHIDD) Program
MBHC works with state leaders and providers to strengthen BHIDD systems of care across Missouri, integrate services, and create new supports when appropriate.
Current initiatives include:
Disseminating IDD facts to increase awareness and bust myths, including the BH/IDD weekly newsletter for Behavioral Health providers and the Mental Health Monday weekly newsletter for IDD providers.
Creating easy-to-implement adaptations to clinical interventions.
Developing housing options that meet co-occurring needs.
Building formal training opportunities, including a learning collaborative for providers to network and learn from each other.
Advocacy for public policy strengthens provider member organizations through funding and resources necessary to be successful.
BH/IDD Business Weekly and Mental Health Mondays newsletters are available to communicate new information with providers covering:
Case stories from common themes found in the field.
Implementation takeaways to empower providers to support people with BH/IDD needs better.
General IDD education to bust myths and share facts.
Updates from state leaders on what's going on to help this population and providers get the resources they need to be successful.
Interested in specific topics or want to contribute to newsletter content? Please email revans@mobhc.org.